Hi,
we are proud to announce a new edition of the Apps&Beers fostered by Associació Catalunya Apps, a nice way to do some networking with the excuse of talking about mobile apps with a beer in your hand. It will be at an uncomparable venue: the upper terrace of the Hotel Silken Diagonal. Here you have the full info:
When: Tuesday 5th of July, 2016, from 7:00pm to 9:00pm
Where: Terrace of the Silken Diagonal Hotel
Address: Avinguda Diagonal, 205, 08018 Barcelona
Map: click here
Free entrance!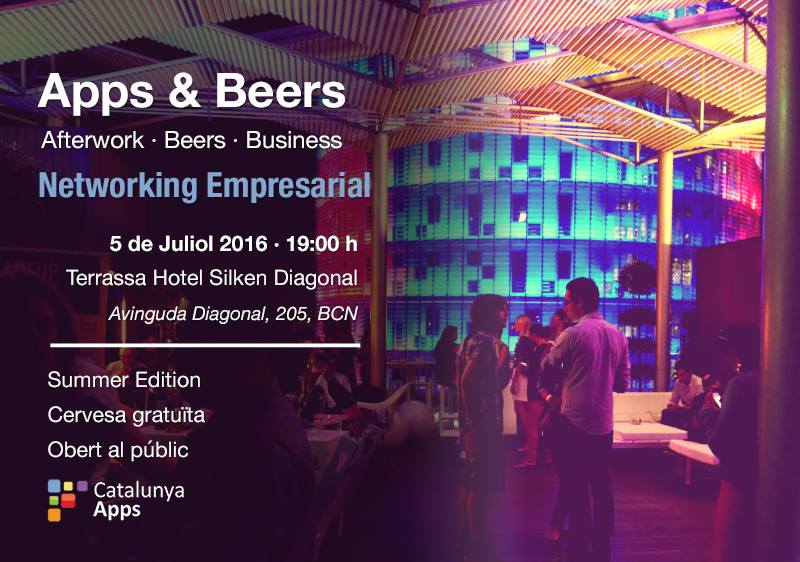 Come meet us at the ACA Beers, let's have fun and talk about apps for a while!